Symbiosis Centre for Information Technology (SCIT), Pune
Description
Symbiosis Centre for Information Technology, a constituent of Symbiosis International University has been a pioneer and a leader in imparting education in the niche area of Information Technology Business Management in India for more than a decade. SCIT nurture genuine IT talent To become future leaders in Information Technology arena. SCIT welcomes those, who are willing To take on challenges and transform themselves into proactive professionals. The institute supports their transformation with innovative teaching-learning methodology, state-of-the-art computer labs, platform for peer learning and opportunities To learn management in real time. The success of our alumni is a proof To claim that - SCIT ensures overall professional development of students, who are transformed into industry-ready IT professionals.
---
Course:
MBA (2 Years Full Time Course, Approved by AICTE, Ministry of HRD, Govt.of India).
Specialisation: Dual specialization in
·
· MBA (ITBM)

MBA(Data Sciences and Data Analytics)

MBA(Executive) IT
---
MBA (ITBM)
1. Systems
The Systems specialization at SCIT offers a unique blend of business and technology to deal with the complex issues that lie at the crossroads of both. SCIT shares a distinctive goal with all the organizations worldwide, of making the business processes technology enabled through application of strategies that support innovative business models and processes.
The program aims at creating professionals who understand the business requirements and can deliver technology solutions to execute them. The course content is entirely industry driven which facilitates learning of enterprise resource planning, service oriented architecture, requirements engineering, enterprise performance management, process optimization using Six Sigma and so on. The students here are trained to lead their future organizations and execute technology and manage technology projects.
Prospective Profiles
Functional Consultancy

ERP planning and implementation

Requirements Engineering

Business Analysis

Lean, Six Sigma, Process Consultant

Quality Management

Process Optimization

Business Process Management

Business Development
---
2. Information Security Management
The Symbiosis Centre for Information Technology's MBA-ITBM (Information Security Management) program becomes the first program in India to get the curriculum approved in alignment with the ISACA Model Curriculum for IS Audit and Control, 3rd Edition. Graduates of this program qualify for one year work experience toward the Certified Information Systems Auditor (CISA) designation
As organizations grow beyond their traditional spaces and explore new avenues, expansion of their infrastructure in the form of servers, databases, applications and services is inevitable. Todays IT environment consists of a gamut of operating systems, databases, applications, routers and firewalls, etc.
the management of risks associated with these systems is the key challenge for such progressive organizations.
The interconnection between these IT components and business processes, further exponentially increases the risk exposure and hence mitigating these risks at both macro and micro level is a necessity for the success of any business. The Information Systems and Security specialization is aimed at developing professionals who understand the business processes, information work flows and associated risks and are capable to devise strategies for an information secure organization with subjects ranging from the basics of Information security to a general overview of IT companies,
the students are well equipped to provide the appropriate solutions to enterprise needs.
Prospective Profiles
Information Risk Management

IT Advisory Services

IT Security Consulting

Information Security Audit

Identity and Access Management

BCM and ISMS Implementation

ISO 27001, BS 25999, SOX, HIPAA Auditing and Implementation

Compliance and Due Diligence

IT Project Advisory
---
fv
3.Software Solutions Management
It is the solutions to the problems which earn business for organization. To find these solutions, one requires proper of understanding of technology and implementation of management practices. The students of Software Solutions Management (SSM) are adept at handling and providing end-to-end software solutions, right from understanding requirements to solution delivery.
Students of MBA-SSM handle technology with ease besides possessing managerial skills like Business Process Analysis and Project management. Besides they also have knowledge of diverse domains like Manufacturing/Logistics, Banking/Finance and so on. Pilot projects across all semesters, in addition to a 15 week internship programme, make the students adept to take strategic decision needed to arrive at the right solution in the shortest possible time. The students learn Management Information systems, Principles of Marketing, Finance, HRM, Data Warehousing and Business intelligence concepts.
Prospective Profiles
Project Management

Techno-Functional Consultancy

Software Architecture

Enterprise Solutions Architecture

Business Process Analysis

Quality Verification

Software Solution Development

IT Sales and Marketing
---
4. IT Infrastructure Management
Today Networks and IT infrastructure components are the nerves, which enable the information flow both within and outside the organizations. Progressive enterprises have always faced challenges while managing and designing IT infrastructure which will meet the business needs.
Emerging technologies such as unified communications, enterprise wide networks, and next generation intelligent network solutions are expected to be used in unison to meet the growing needs of organizations. There is certain need of professionals who will act as a catalyst in the planning, design, deployment and monitoring of such complex and large networks. This unique role demands a sound understanding of the business and technological domains.
SCIT probed this need and designed a curriculum which imparts the NITI specific management and technological know-how to the students.
Prospective Profiles
IT Infrastructure Management Services

Network Security and Audit

Network Solution and Design

IT Advisory Services

Business Development IMS

Network Infrastructure Sales

Infrastructure Project Management

Data Centre Management

BCP/DR Consultant
---
v
5. Data Science
Organizations use their data for decision support and to build data-intensive products and services. The collection of skills required by organizations to support these functions has been grouped under the term Data Science. Data science is the study of the generalizable extraction of knowledge from data. This specialization course will attempt to articulate the expected output of Data Scientists and then equip the students with the ability to deliver against these expectations. The holistic Data Science program designed and delivered by Symbiosis
SCIT aims to train the new generation of data-savvy professionals. This specialization program provides the participants intensive training to develop the necessary and unique set of skills required for a successful career in the world of Big Data and Business Analytics.
The curriculum caters to the various skill requirements of organizations across the world including Banks, Computer Services, Education, Healthcare, Insurance, Manufacturing, Retail and other industries. The core modules and electives taught by the subject matter experts along with hands-on exposure to the various tools like R, Hadoop, MapReduce etc. The students in this specialization course will attain an ability to provide customized solution to contemporary data problems arising in the business world.
Prospective Profiles
Big Data Analysis

Business Development

Business Analytics

Market Analyst

Business Process Management

Social Network and Sentiment Analysis

Consumer Behavior Health Sciences

Behavioral Analytics

Business Process Analysis
---
MBA(Data Sciences and Data Analytics)
Programme Objective
MBA (Data Sciences and Data Analytics) aims at developing Management professionals for Data Sciences and Data Analytics stream. Students will gain analytics competencies and use hands on tools in data sciences thereby preparing them for business and techno-functional roles in data sciences and analytics projects
Duration
Full Time Two Year residential programme
Intake
Total Seats: 60
Reservation SC: 15%, ST : 7.5%, Differently Abled : 3%
Over and Above Total Intake 2 seats for children of migrants from Jammu and Kashmir valley
15% seats for International Students
Eligibility
Graduate from any recognised University/ Institution of National Importance with a minimum of 50% marks or equivalent grade (45% marks or equivalent grade for Scheduled Caste / Scheduled Tribes).

Should have Mathematics Subject compulsory in 12 th Standard

KM – Attested copy of Migration cert. duly signed by Relief Commissioner / Competent Authority.

DA – Candidate claiming reservation under this category shall submit the certificate from Competent Authority which should clearly state that the extent of the disability is not less than 40 % & disability is permanent in nature.
Total Credits
100
Programme Pattern
Semester Pattern - 4 semesters with industry internship after the first year.
Focus
To offer a unique combination of strategic actionable insights and real-time operational intelligence which are crux of Data Sciences and Data Analytics respectively.

To address and fulfil the long felt need for analytical skills from an end to end information value chain perspective.

To enable the candidates gain analytics competencies and hands on with the tools used in data sciences thereby preparing them for business and techno-functional roles in data sciences and analytics projects.

To enable students to approach data using scientific methods.
---
MBA(Executive) IT
Programme Objective
Development of Managerial Competence for Management Positions in the IT domain

Development of Global Mindset

Development of Entrepreneurial Skills

Modular approach in Programme Design
Duration
30 Months(Week End - Saturdays and Sundays - 08:00 AM to 07:00 PM)
(Classes will be held at SCIT campus at Hinjawadi)
Eligibility
Graduate of any faculty of any Statutory University in India or from any recognized Foreign University with 50% marks at graduation level

Minimum 2 years (24 months) full time work experience (as on May 31, 2019) after graduation preferably in the IT domain.
Intake
40
Total Credits
100 Credits
Programme Pattern
Total 5 semesters (4 semesters of classroom learning and 1 semester for project)
Features
Emphasis on developing Consulting and leadership skills, Project Management, Strategic IT Management, Marketing in IT Domain & General Management

Modular approach in Programme Design

Final Project to be carried in any niche area of IT
Method of Assessment
It will have a component of external as well as internal evaluation and 8 credits will be exclusively for internal evaluation. Each credit is defined as 15 hours of teaching

Each credit is assessed for 50 marks. Internal assessment will be of 60% marks and external assessment will be of 40% marks for all external courses

Internal courses will be evaluated 100% internally by the concerned institutes
Standard of Passing
The external and internal will be separate head of passing. A student must pass in each head of passing, the grade F of individual head of passing will be considered as fail.
Award of Degree
MBA (Executive) IT degree (Part time) will be awarded after taking into consideration, the performance of candidates in all 4 semesters and project taken together for becoming eligible for the award of the degree (Part time). A student is required to obtain minimum 4.0 CGPA
---
SCIT Graduates get placed in reputed companies through its campus recruitment programme. For last several years companies have participated in this programme and have found their prospective employees here. Our alumni performance is a testimony to SCIT's academic standards and dedication to education cause. Complementing the placements reputed companies have also contributed to internship projects; many of our students work on important projects as interns during summer.
SCIT has a Campus Recruitment Programme in which a number of top-notch IT companies and consulting firms participate. Several organizations also recruit interns for the period from Apr 15 to July 15 every year. SCIT's experience shows that not only do its graduates contribute significantly to their organizations within a short time of joining them, but so does its interns, who leave an indelible impression on the company for the short time they are with it.
Interim Placement Statistics for MBA–ITBM 2017-19

Number of Participating Companies

38

Highest Package

31.98 Lacs

Average Package (Top 50 )

12.73 Lacs

Average Package ( Top 100)

11.01 Lacs

Overall Average as on 15th March 2019

09.16 Lacs

Eligible Students Placed

98%
Interim Placement Statistics for MBA–DSDA 2017-19

Number of Participating Companies

12

Highest Package

11.29 Lacs

Overall Average Package as on 15th March 2019

07.98 Lacs

Eligible Students Placed

100%
Internship statistics for MBA-ITBM 2018-20

Number of Participating Companies

52

Highest Stipend

Rs.1,62,000*

Average Stipend (top 20)

Rs.1,06,500*

Average Stipend (top 50)

Rs.75,500*

Eligible Students to Secure Internship

100%
Internship statistics for MBA-DS-DA 2018-20

Number of Participating Companies

14

Highest Stipend

Rs.1,00,000*

Average Stipend (top 10)

Rs.79,000*

Eligible Students to Secure Internship

100%
---
Consulting
| | | |
| --- | --- | --- |
| Accenture | Deloitte | Protiviti |
| ANB Consulting | Ernst & Young Pvt. Ltd. | Redknee Consulting |
| Arka Consulting | KPMG (India) | |
| Capgemini | NII Consulting | |
Banking and Finance
| | | |
| --- | --- | --- |
| American Express | HDFC Bank | Indiabulls |
| Axis Bank | HSBC | Max New York Life |
| Barclays Capital | ICICI Bank | Union Bank of India |
| Goldman Sachs | ICICI Prudential | |
IT / IT Enabled Services
| | | |
| --- | --- | --- |
| Ackruti City | Google Inc. | Persistent Systems |
| Aditi Technologies | HCL Comnet | Photon Infotech |
| ADP | Hexaware | Polaris |
| Aloha Technologies | Honeywell Technology | Prime Focus Technologies |
| Altisource Software | HSBC | PTC |
| Aryaka | IBEXI Solutions | Ramco Systems |
| Aspect Ratio | IBM Global Services | Rediff.com India Ltd. |
| Atomic labs | Impetus Technologies | Saba Software |
| Aujas Networks | Infosys | SAP India |
| Avaya Global Connect | Intel | |
| BEA Systems | ITC InfoTech | Seclore |
| Caritor Inc. | KPIT-Cummins | Sierra Atlantic |
| Citrix | Krawler Networks | Sify Corporation |
| Cognizant Technology | L&T Infotech | Spring Computing |
| Datamatics | Mahindra SSG | Sungard |
| Digite | Maveric System | Syntel |
| DotAhead | Microsoft Research | Tavant Technologies |
| Eclerx | Mindtree Consulting | TCS |
| Endeavor Careers | Mobisoft Infotech | TCS e-serve |
| EXL Services | Mu-sigma | Tech Mahindra |
| Firstsource | Netsoft | Thoughtworks |
| Fluxonix | Nreach Gift XoXo | Triton Group |
| Future-First | NSE Infotech | Vistaar |
| Futurism Technologies | Opus Software | VMWare |
| Gartner | Oracle Direct | Webonise Labs |
| GE Analytics | Paladion | Wipro |
| GENPACT Global | Patni Computer Services | Zensar Technologies |
| Global Travel Solutions | | |
Telecom
| | | |
| --- | --- | --- |
| !dea Cellular | Orange Business solutions | Vodafone |
| Cable & Wireless | Tech Mahindra (Former MBT) | |
International Placements
| | | |
| --- | --- | --- |
| Bleum, China | Landmark Group, Dubai | KPMG (Dubai) |
Corporate Training Programmes
SCIT with its experienced and research-oriented faculty organizes Corporate Training Programmes. It provides a unique balance of technology and its application in the industry. The training programmes are often focused on the customized requirements of the concerned companies. Students are active contributors to this process and perform relevant roles in delivering the programmes to the customer's satisfaction.
SCIT has expertise in following areas:

Six Sigma
Green Belt

Certification
A popular business management strategy, is widely used across industries towards quality and process improvement. SCIT offers Six Sigma Green Belt classroom training.
Course Duration: 5 Days

Six Sigma
Foundation

Certification
ITIL is the mostly widely accepted approach to service management in the world. ITIL provides a cohesive set of best practice, draws from the public and private sectors internationally.
Course Duration: 4 Days
Further, SCIT envisages a fully corporate oriented part time Executive MBA programme for working professionals. It aims at a broader horizon of IT management covering courses vital for leaders in IT domain. The programme will follow a modular structure providing flexibility required for practitioners.
Nullcon 2019 Community Partnership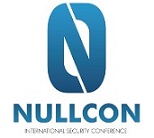 "The Nullcon international security conference is a unique platform for security companies and evangelists to showcase the upcoming areas of research and technology. The conference hosts Prototypes, Exhibitions, Training, Free Workshops, and null Job Fair. Nullcon is managed and marketed by Payatu Technologies Pvt Ltd. and it is an integrated and structured platform which caters to the needs of IT Security industry at large in a comprehensive way.For the last three years SCIT has been associated with Nullcon as their official community partners to help spread awareness in the area of information security and promote ideas for research in this area."
For more details please visit: https://nullcon.net/website/about-nullcon.php and https://nullcon.net/website/goa-2019/sponsors.php
University Alliance Partner of SAP

SCIT is an University Alliance Partner of SAP
"This enables an experiential learning environment by imparting SAP ERP hands-on practice on core modules and their integration."
SAP provides SCIT with:
Software licensing for teaching purpose (via a hosted software model platform called University Competency Center), Access to curriculum materials, and academic exchange events, Free license to latest version of SAP software, Faculty workshop, Faculty Training and Certification, Updated Global curriculum, Networking platform - Regional Academic Conference, Provide Access to SAP Products and authorized datasets in a hosted environment, Major Supported products are ECC6 and Business Suite
About SAP@SCIT
In addition to classroom and SAP-lab assignments, the students are expected to work on field assignments and try to map the core processes in select industries like manufacturing, retailing etc., so as to reinforce their learning with industry practices. The students are expected to take up assignments and mini-projects on these modules by creating different companies for trading generic products like pens, bottles, watches and bicycles based on which they are tested and evaluated.
---
---
---
Reviews
Total 1932 reviews on this institution