Guru Nanak Institute of Management, GNIM - New Delhi
Description
About Institute:
Welcome to Guru Nanak Institute of Management: a place to pursue knowledge beyond traditional boundaries. An institute initiated to impart quality education to the youth while equipping them with knowledge and skills which would enable them to leave their individual mark in the business world.
GNIM strives to create a niche of talented managers, who make meaningful contribution to global businesses by offering academic programs at post graduate level, GNIM allow inspiring manages to get a comprehensive view of business world.


Guru Nanak Institute of Management, established in 1996,was the first institute under Delhi Sikh Gurudwara Management Committee(DSGMC) to offer management education. This state of the art campus in the heart of corporate hub provides the students with a wide exposure to number of industries. Led by Dr. Maninder Kaur,Officiating Director, GNIM the institute aims at creating world class management professionals. In line with GNIM philosophy , the institute focuses on learning through in class sessions as well as practical exposure.

The course content of GNIM has been developed in association with industry experts from various domain areas. There is a strong focus on entrepreneurial development and service mindedness. The balance between theory and practical experience is bound to be of immense value for career development. The institute draws upon a mix of pedagogy focusing on learning through both in-class discussion, cases and simulations as well as beyond the class learning through live projects, field project studies, regular industry interface and participation in various national / international seminars.

The PGDM at GNIM is 21 years old and is ranked among the premier B'Schools imparting highest education in India. This has been achieved over the years by a combination of three important elements – a meticulous admission process, followed by academic excellence and competitive placements. Academic excellence is reflected in the Programmee structure and delivery. The two year Programmee provides continuous academic input combined with constant industry interactions which has reulted in 100% placement record over the years in the companies of repute. The final placements of the students have been very encouraging. Placements at GNIM is a student driven activity supported by the placement cell. GNIM strives at achieving student satisfaction through its unique teaching-learning process and overall focus on personal and professional development. A mentoring Programmee is thus designed to add extra value to learning experience. Faculty members act as mentors; with each professor taking on 10 students under his/her wing overseeing not just their learning process but personal development as well. The mentorship Programmee follows an informal teaching-learning methodology via discussion, casestudies, counseling etc.

GNIM maintains high level of academic excellence in management. The faculty of GNIM, one of its strongest pillars, possesses several years of experience both industry and academia. As a part of the global initiative, GNIM facilitates student and faculty exchange Programmee. Above all, GNIM has a well developed state of the art infrastructure, which includes a library with a collection of over 25,000 volumes, and outline access to international journals, four laboratories with 262 latest version core 2 duo computers, air-conditioned lecture halls besides a host of recreational facilities.
---
Course:
PGDM (2 Years Full Time Course, Approved by AICTE, Ministry of HRD, Govt.of India).
Specialisation: Dual specialization in
· Marketing
· Finance
· Human Resource Management
· Information Technology.
· International Business
---
International Study Tour*:

GNIM is member of Association of Management Development Institutions in South Asia (AMDISA) that is an initiative of leading management development institutions in the South Asian Association for Regional Cooperation (SAARC) region. AMDISA is an international not-for-profit Association, and is a "SAARC Recognized Body." The mission of AMDISA is to "Promote management excellence in South Asia by networking management development institutions and facilitating their partnership with corporate enterprises and public agencies in the region." This is the only association which networks management development institutions across the South Asian nations, through exchange of information, conducting regional conferences and providing a forum for academics and business leaders. The Association Interfaces business schools with leader interested in management development; promotes professional development of management faculty; provides institutions-building assistance to business schools and corporate management development centers in the region. AMDISA organizes institutions-building workshops for Heads of institutions, Faculty Workshops on Frontier areas of management and inter institutional cooperative research on contemporary managerial issues in South Asia.

Live Projects at UAS International Live corporate projects are important for management students to get corporate world exposure and enhance real world corporate problem solving skills of students .GNIM has signed a MoU with International for Live corporate projects-" A unique internship so that a student can explore more". AS International (A Unit Of United Accrual Services Pvt. Ltd. Is a people training and development Company. Established at 20013, on the principles of developing and delivering high quality training, the company is able to facilitate various training and development Programs/ internship in India and abroad with top B-schools and has trained almost 40000 and above interns till date. The Services of the Company are spread beyond the national boundaries of India (UK, USA, Dubai Singapore, Malaysia) etc.

BOOT – CAMP on TRANSFORMING IDEA INTO AN ENTERPRISE

GNIM organized a boot camp in collaboration with iMet Global to boost the entrepreneurial skills and talents of students. iMet is set to be a global community to develop , promote and encourage innovation, mentorship, entrepreneurship and talent building and practitioner's or doer's perspective . The whole program was conducted in three stages. It was attended by more than 200 students. Then followed the screening rounds to select 50 students who became eligible for the next round. In the second step, a workshop cum completion was held for shortlisted students. This workshop focused on ROI from marketing efforts, challenges and cost effective marketing strategies, various sources of revenues, capital investment, budgeting, planning, managing, and retaining right talent and building teams. As a follow up. GNIM has set up Incubation center to finance entrepreneurs to start their town.

GNIM Signs Memorandum of Understanding with NSE for NCCMP Course

GNIM has signed Memorandum of Understanding with NSE for NSE Certified Capital Market Professional (NCCMP) course. NSE Certified Capital Market Professional (NCCMP) is a course launched as a jointly conducted Programmee by National Stock Exchange of India Limited and Guru Nanak Institute of Management to upgrade the skills, to impart knowledge and awareness about the Securities and the Exchange market thereby increasing the proficiency of the students of the course. The course content will include Introduction to Financial Markets, Derivatives, Technical Analysis, Macro Economics, Fundamental Analysis, Currency Futures, Discussions of Financial Newspapers and Journals and Practical Training. There will be 80 hours of theoretical session conducted by Guru Nanak Institute of Management including few sessions conducted by NSE. Every student will undergo 20 hours practical training on trading and back office operations under a Stock broking firm. Upon successful completion, the candidate will be issued a joint certificate by GNIM and NSE.
---
Fee Structure:
Fee Structure for PGDM AICTE Approved: 5.69 Lakhs for 2 years complete course
1st Year : ₹ 2,92,000
2nd Year: ₹ 2,77,000
---

Eligibility
DUCATIONAL QUALIFICATION
The Bachelor's degree or an equivalent qualification obtained by the candidate must entail a minimum of three years education after the completion of higher secondary schooling under the 10+2 system or equivalent.

Candidates appearing in the final year of their Bachelor's degree or equivalent are also eligible
ENTRANCE EXAMINATION
The qualifying exams for GNIM, Delhi application are for CAT-2019, XAT-2020 OR GMAT (GMAT - not earlier than December, 2015 and not later than May, 2020).
| | |
| --- | --- |
| Courses Available | PGDM |
| Eligibility Criteria | 50% in graduation |
| MAT Score | 450 |
| GDPI/PI | GDPI/PI conducted on the basis MAT results |
| Prospectus | Prospectus available at GNIM office at any working days between 9:30 am to 4:30 pm on payment of Rs 500 /- |

Summer Training and Industrial Visit
At the end of the first year of their PGDM & PGDM Retail Management pragramme, all students are required to take up a two-month internship assignment with an organization. This is a compulsory component of the curriculum for the completion of the Programmee, and is designed to provide exposure to the working of organizations, as well as a chance to apply the learning at GNIM in solving real-world business problems. The benefits to both sides are obvious;
organizations get strong analytical capabilities for a two months period, without increasing their permanent head count. And of course, They get a chance to observe GNIM students first-hand. On their hand, our students get the benefit of solving real-life problems in the corporate world. Several organizations have made pre Placement Offers (PPOS) to our students through this route
---
Value Added Attractions:
Soft Skills & Life Skills Modules, specific module relating to application of domain knowledge in corporate usages, foreign collaboration for faculty & student exchange.
---
Placement:
Consistent 100 % Placements in various sectors like FMCG, Retail, Banking & Finance, Human Resource, Information Technology, Marketing, International Business, Hospitality, Service sector and many more.
• Excellent Placements Record since Inception.
• 160+ Companies Visited Campus for Placements
Highest Package: 31.77 LPA
Average Package:8.56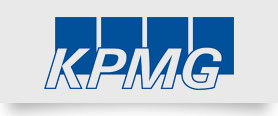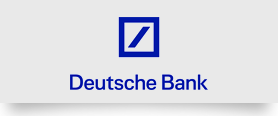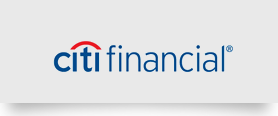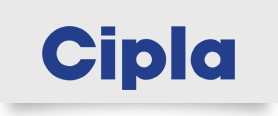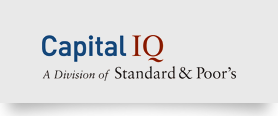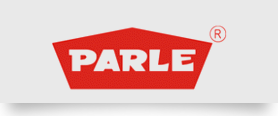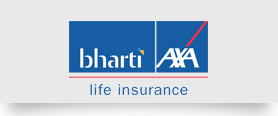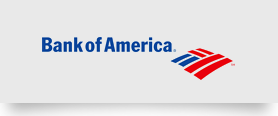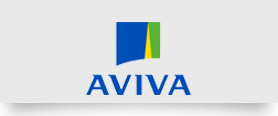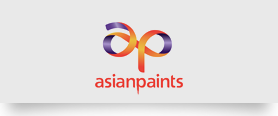 .
---
Valued Recruiters:
---
Reviews
Total 5737 reviews on this institution